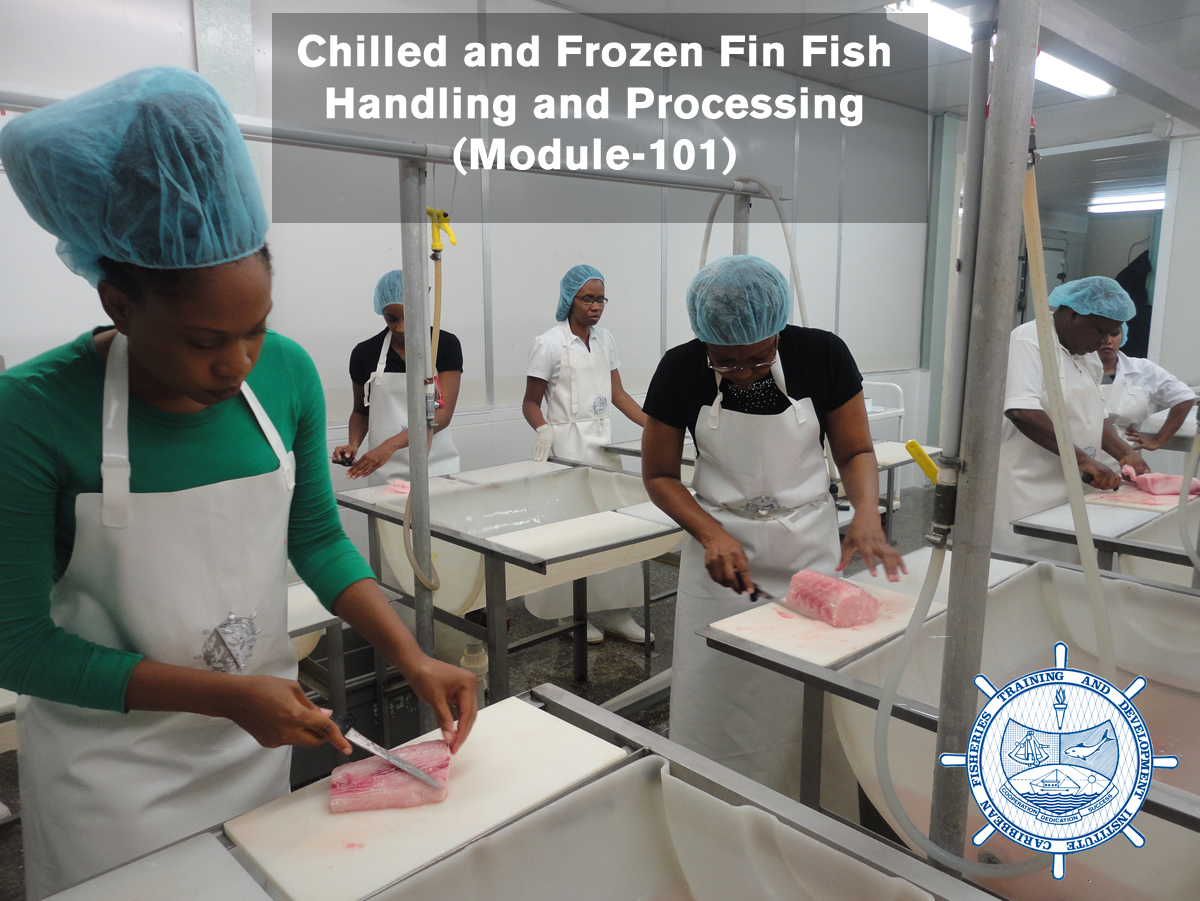 CFTDI is offering the following training course beginning 23rd to 27th February 2015; Chilled and Frozen Fin Fish Handling and Processing (Module-101). The time will be from 8:30 a.m. to 3:00 p.m. All participants are expected to be seated at 8:15 a.m.
This course is a pre-requisite for other fish processing courses and is necessary to lay the foundation for persons wishing to become involved in Fish Processing Technology.
The course Targets employees of fish processing plants, food handlers and any member of the general public wishing to begin a career in the sector.
The module consists of the following:
–      Fish science (specific to support the course components)
–      Fish spoilage
–      Freezing of fish
–      Merchandising of fish
–      Sanitation and food hygiene practices
–      Hands-on activities that include, quality determination, fish identification and the preparation of various market forms of fish such as fillets, steaks etc. as well as freezing and packaging techniques.
The cost of the programme is TT $800 dollars per participant and registration is open now. If you are interested or wish to enroll a participant please contact Ms Sharon Mc Clean at 634-4276/1635 ext 3022 as soon as possible.