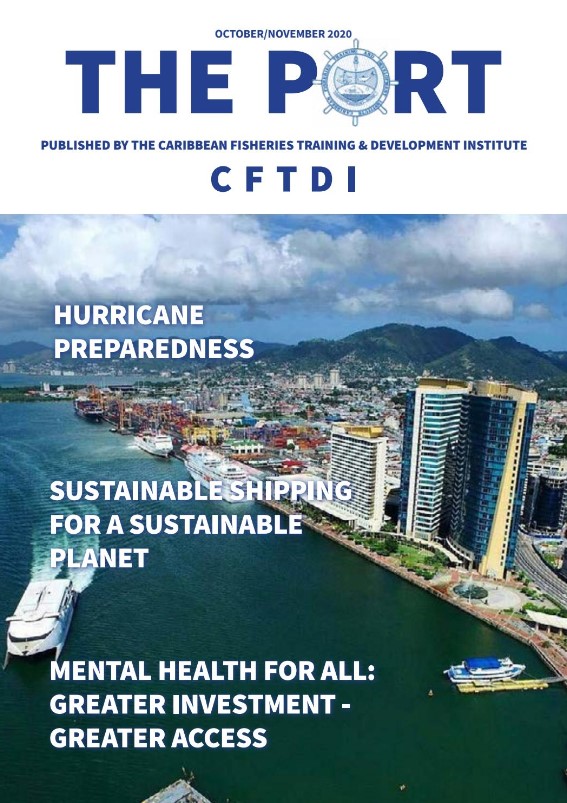 The Port Newsletter – October/November 2020
This issue features informed content for World Maritime Day, World Mental Health Day and World Food Day from qualified professionals within their respective fields. Our feature article for this issue was submitted by Dr. Hazel Othello Consultant Psychiatrist, who addresses the concerns of mental health for all. We also highlight a popular retail vendor at the Carenage Fishing Centre as he shares insights into the industry and the changes that have occurred over the last 30 years.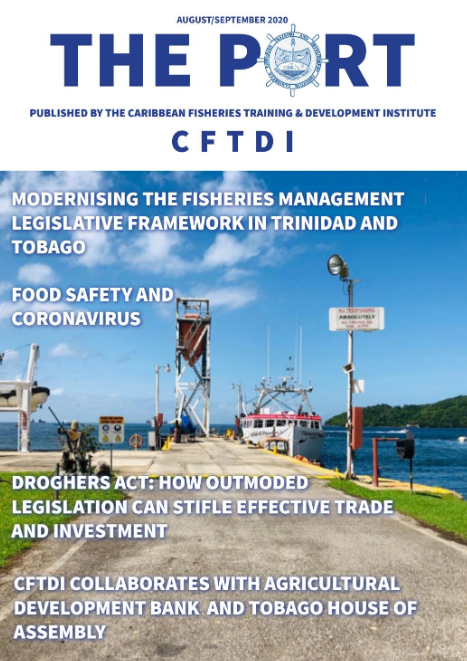 The Port Newsletter – August/September 2020
This issue highlights the Institute's response to the global pandemic COVID-19, the Carenage Fishing Centre and CFTDI's collaboration with the Agricultural Development Bank and Tobago House of Assembly. Feature Articles from the Shipping Association of Trinidad and Tobago, the National Food Safety Coordinating Committee and Fisheries Division, Ministry of Agriculture, Land and Fisheries are also included to provide industry context.